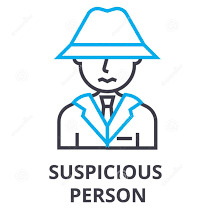 Friends,
It has been reported that a subject in a silver colored car, who is going around the parish selling books door to door, has approached several people, trying to gain access to their homes. This subject had obtained an occupational license to sell products in the parish. Due to the nature of his behavior and the complaints we have received, his occupational license has been revoked and he will be asked to leave the parish.
If this subject approaches your home please let him know you are not interested in what he is selling. If he causes a problem or refuses to leave, Please call 911 or the Sheriff's Office and let our deputies handle this matter.
PLEAE BE SAFE AND GOD BLESS!!