VOLUNTARY EVACUATION
08/25/2020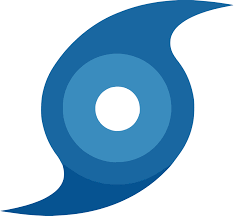 FRIENDS,
As Hurricane Laura approaches Louisiana, We have prepared for the uncertainty that is before us. Your safety is our utmost concern; A VOLUNTARY EVACUATION is in place for ALLEN Parish. If you feel as though you may be safer out of the parish, please do so before the storm arrives.
If you feel you must evacuate, please advise someone of where you will be going so they will know where to locate you after the storm.
Take emergency supplies with you that you may need, such as food, water, cash, medications, and emergency contact information. Be prepared for at least 3 days of supplies with you, as you may not be able to return for that period.
Please make the necessary preparations for you pets or animals.
If you have decided to stay and not evacuate, please make all necessary preparations for the storm, make sure you have enough supplies to last for at least 3 days.
SANDBAG LOCATIONS
Oakdale
Parish Barn - 518 HWY 1152, Oakdale, LA 71463
Oberlin
Ward 1 Parish Barn - 1217 Cottongin Road, Oberlin, LA 70655

o If Ward 1 is flooded -Town of Oberlin Barn, 207 5th Ave, Oberlin, LA 70655
Kinder / Reeves / Elizabeth
Ward 2 Parish Barn, 203 S. 10th Street, Kinder, LA 70648
Ward 2 Solid Waste Site, Corner of Kinder Cemetery Rd and Old Pump Road, Kinder, LA 70648
Ward 3 Parish Barn, 108 S. Lyles Street, Reeves, LA 70658
Ward 4 Parish Barn, 110 Carol Hill Road, Elizabeth, LA 70638
In case of emergency, please call 911 for assistance. If you need assistance and it is not an emergency, please contact your local fire chief for assistance or call the Sheriff's Office.
PLEASE BE SAFE AND GOD BLESS.