HURRICANE DAMAGE
08/30/2020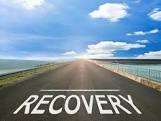 Friends,
As we are trying to recover from this storm, which has made a mess of our parish, we are trying to mitigate all aspects of the mess before us. We will be putting information out constantly to assist you in your recovery efforts.
On Monday, we will have two persons taking information on your damages:
Loraine Jones- 337-639-3088
Lisa Rivers- 337-639-3085
A link to Survey 123 is below so you can report your own damage in addition to the above numbers.
To register with FEMA for disaster assistance you can go to the website:
You can download the FEMA App from the app stores on your smartphones.
Call 800-621-3362 (TTY)
All schools in Allen Parish are closed until Labor Day and afterwards new information on Schools will be put out.
Here is some documents to guide You through your claim process.