STORM RECOVERY
09/04/2020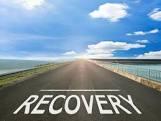 FRIENDS,
As we move forward with our recovery, We would like to commend all of you for moving forward with us. We would also like to inform everyone that if you are still in need of supplies (water, food or ice) please contact your local fire chief and let him know, so we can assist them in getting the needed supplies to you.
Please understand we are working as diligently as possible to make sure that we can provide these supplies to you as long as possible if needed. As further information on recovery is pushed to us, we will send notifications out to you, so as to inform you as soon as possible on recovery options.
PLEASE BE SAFE AND GOD BLESS!!