FLOODING
05/17/2021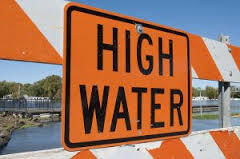 FRIENDS,
As the rainy weather is upon us, we are making preparations for any events which may occur. Sand and Sand bags are available at all Police Jury Barn locations in the parish, if you have a need for this during this weather. Please utilize this resource if you must.
SANDBAG LOCATIONS

Ward 1 Parish Barn
1217 Cottongin Rd.
Oberlin, LA 70655

TOWN OF OBERLIN BARN
207 W 5th Avenue
Oberlin, La. 70655

Ward 2 Parish Barn
203 S. 10th Street
Kinder, LA 70648
Ward 2 Solid Waste Site
Corner of Kinder Cemetery Rd and Old Pump Road
Ward 3 Parish Barn
108 S. Lyles Street
Reeves, LA 70658
Ward 4 Parish Barn
110 Carol Hill Rd.
Elizabeth, LA 70638
Ward 5 Parish Barn
518 Hwy 1152
Oakdale, LA 71463
Weather Service
Periods of rain, some heavy, is expected over the next 4 to 5 days.
Rain totals will be in the 5 to 10 inch range, but localized areas could see up to 15 to 20 inches.
During the heavy rain, expect flooded roads and water approaching homes and businesses. Have sand bags ready to keep water out of homes.
PLEASE BE SAFE AND GOD BLESS !!