NARCOTICS ARRESTS
10/29/2021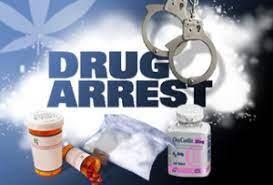 On October 27, 2021 the Allen Parish Sheriff's Office obtained information that led to a search warrant of 3223 Hwy 383 Kinder, La.
With the assistance of the Kinder Police Department, the Allen Parish Sheriff's Office executed the search warrant locating Mauro Lopez Sandoval and Martin Cavazos at the residence.
While searching the property detectives discovered the two men were in possession of approximately 3,800 grams (8.37 lbs) of methamphetamine, 1008 grams (2.22 lbs) of cocaine, 310 grams (11.07 ounces) of black tar heroin and 10 grams of marijuana. The street value of the narcotics seized is estimated to be approximately $500,000.00. Detectives also seized assault rifles and a handgun during the investigation. Both men were booked into the Allen Parish Detention Center.