BURN BAN
02/14/2022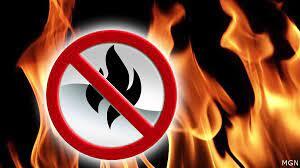 FRIENDS,
As a precaution to protect life and property of the citizens of Allen Parish and the State of Louisiana, the Louisiana State Fire Marshal has issued a "Cease and Desist Order" for the entire state.
OFFICE OF THE FIRE MARSHAL CEASE AND DESIST ORDER
All private burning must cease unless authorized by local fire department or local government. this does not affect those doing prescribed burns such as farmers and Dept. of Agriculture personnel.
This order is effective on FEBRUARY 15, 2022 @ 8:00 A.M. and shall remain in effect until rescinded by the Louisiana State Fire Marshal.
Thank You for your assistance in this matter. Be Safe and God Bless!!