Oakdale Water Issues
03/03/2023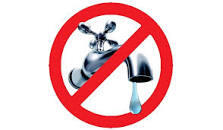 Friends,
As the situation in Oakdale is being mitigated by the Oakdale Administration, assistance has been requested by the Oakdale Administration for water resources for the citizens.
Our Allen Parish Office of Homeland Security has responded and requested water resources from the State. There are pallets of bottled water being delivered to the Oakdale Fire station within the hour for distribution to the public, also water buffalos with potable water are being delivered to the Oakdale Community Hospital along with pallets of water to sustain operations of the Hospital.
Please contact the fire station for drinking water in this matter.
BE CAREFUL AND GOD BLESS