SCAM ALERT
03/15/2023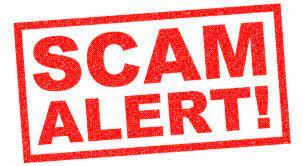 FRIENDS,
We are getting reports of our citizens receiving phone calls from the number 337-200-2260. The person calling is saying that they represent the Allen Parish Warrants Division, and that the person has warrants and must pay a fee to clear up the warrants. The subject asks that the person go to a kiosk to pay the amount.
PLEASE DO NOT BELIEVE this person. We as the Allen Parish Sheriff's Office will never call you and ask you to pay for a warrant online or ask you to go to a kiosk to pay your warrant. Please do not be intimidated by this person as they do not have the authority to arrest or collect on a warrant. Do not give them any personal information, as they will use this to hack into your personal records. Please be vigilant and guard your personal information.
BE CAREFUL & GOD BLESS!!