SCAM ALERT
04/24/2023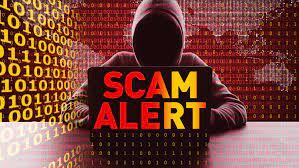 Friends,
As you know this is the season for the scammers to try to get our money. The income tax refunds and tax payments going in and out. A new Scam has been brought to our attention.
The Publishers Clearing House Scam:
A phone call indicating that Publishers Clearing House selected you as a backup winner, when the first winner did not satisfy everything. They will tell you how the process of you receiving the prize is complex. It involves proof of ID and going to your bank in order to make a tax payment via cashier's check. Perhaps the most frightening part is that they will tell you that once you have gotten the appropriate amount of money in your bank account, a personal representative by the name of "Norma Dixon" would accompany you to the bank. This would mean that the scammers would have a local money mule posing as "Norma Dixon" who would accompany you to the bank, receive your cashier's check, and then go and cash it.
Publishers Clearing House never calls in advance of giving a prize.
Neither the IRS nor state taxes are required to be paid in order to get your prize money. No taxes are owed before income or prizes are received. It is owed only afterwards at filing or via estimated payments.
Receiving a real prize is never dependent on giving money first. This kind of requirement is illegal for lotteries. You have to be able to enter to win the prize without doing anything, which would cost money. Furthermore, you must be able to receive the prize even if you do not own a phone.
So please be careful of who you give your personal information to, also know that scammers are out to get your money and nothing else. Thank you for your help in this matter.
BE CAREFUL & GOD BLESS!!