TEMPORARY ROAD CLOSURE UPDATE
08/05/2023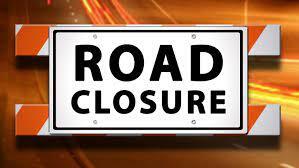 Friends,
Here is an update to the road closure on Hwy 190:
***UPDATE***Emergency Closure: US 190 bridge near MP 69 remains in place. Repair work tentatively to be completed Aug. 10, 2023 - Allen Parish Saturday, August 05, 2023 12:46 PM
Allen Parish - The Louisiana Department of Transportation and Development advises motorists that emergency repair work on US 190 near Mile Post 69 (0.7 miles east of the Calcasieu River Bridge) is tentatively scheduled to be completed on Thursday, August 10, 2023.
The bridge has been closed to vehicle traffic since July 31, 2023, for emergency bridge repairs after a load analysis indicated structurally deficient piles.
Crews finished installing temporary bracing on August 3, 2023. The work was needed to stabilize the bridge structure and ensure worker safety during the duration of repairs.
Crews finished excavating soil embankment beneath the bridge on August 4, 2023. This work was required so the deficient timber piles could be uncovered and assessed.
Crews are currently working to repair two timber piles that were found to have splits, cracks and other defects which protruded several feet below the soil embankment.
Once these repairs are completed, crews will remove the temporary bracing, and the bridge will reopen to traffic. All work is weather permitting.
Detour routes: Vehicle traffic is advised to detour using US 165, Interstate 10, and US 171.
BE SAFE & GOD BLESS!!