SAM CLOUD RD AREA FIRE
08/23/2023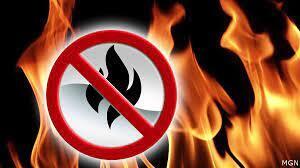 FRIENDS,
The Fire that was in the woods in the vicinity of Chester West Rd to LA Hwy 112 on Sam Cloud Rd has been contained. Our fire departments are working diligently to protect property and life. Please be cautious in this area for now, Sam Cloud Road is now open to traffic. Please take care as you travel that area right now, as our fire departments are picking up equipment and personnel from various locations.
Please if you see a fire or someone setting a fire, please call 911 or the sheriff's office to report it.
THANK YOU TO OUR LOCAL FIRE DEPARTMENTS AND THEIR PERSONNEL FOR ALL THAT YOU DO.
BE SAFE & GOD BLESS!!