POSSIBLE FLOODING
01/02/2019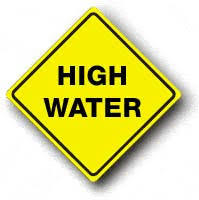 Friends,
According to the National Weather Service, we will receive another rain event starting today and going into Thursday. Please be aware that the flood levels of the rivers you may live near may have already reached Flood Stage and are out of their banks.Please make preparations to evacuate, If necessary.
Please be cautious near these areas. Also remember, If you need to drive down a roadway which may have water on it, It only takes 6 inches to 1 Foot of water to float a vehicle. This will cause your vehicle to leave the roadway, Please be mindful of this as you drive in theses conditions. REMEMBER TURN AROUND, DON'T DROWN.
If you need assistance in getting out of your home due to flooding conditions, Please contact us and we will assist you. Call 911 or the Allen Parish Sheriff's Office. BE SAFE & GOD BLESS!!